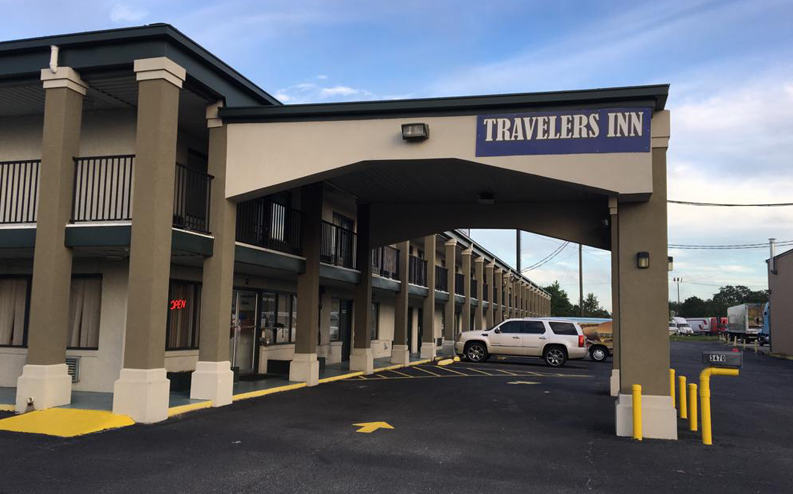 Welcome to Travelers Inn Valdosta! We're the best of the hotels in Valdosta GA for business or pleasure travelers who insist on low rates and excellent comfort. We're located just off I-75 and in the right place for every kind of traveler visiting the area.
Our Valdosta GA hotel is just a quick 8-minute drive from Wild Adventures Theme Park. Enjoy Grand Bay Wildlife Refuge and its many inviting trails while in the Valdosta area or take the family to small Drexel Park for its playground. We're also near the Valdosta prison, Lowndes Correctional Institute, as well as Valdosa Regional Airport, Valdosta Mall and the local hospitals.
Amenities we feature include free wifi, vending machines and free parking. Rooms features microwaves, refrigerators, coffee makers, cable television and irons with ironing boards. All of these things and the other surprising enhancements we provide are offered to help you enjoy your stay in the area as much as possible.
If comfort, convenience and affordability matter to you, take matters into your own hands and book at Travelers Inn Valdosta. We're the right place for all travelers and offer prices that fit right within any budget. See for yourself when you visit us. May we be of service to you?
Business Travel
When you're looking for a hotel near Valdosta Regional Airport or perhaps a hotel near Valdosta Prison, it makes good sense to stay in affordable comfort with us. We even offer free wifi so you can always stay connected with the things that matter. You can be sure we'll do our best to meet your needs and exceed all expectations while offering you the budget-friendly rates you expect and the excellent experience you deserve here in Georgia. Why not book now? We exist to serve all kinds of travelers, including those seeking an affordable hotel near Valdosta Mall. We want to be your home here. Why not reserve with us now?
Family Travel
Our hotel in Valdosta, Georgia a convenient, affordable choice when you need a hotel near Wild Adventure Valdosta GA, for example. This hotel is a family-friendly hotel where you'll feel right at home. When you want a Valdosta hotel near Pilot Gas Station, you can count on us to accommodate every member of your family in affordable comfort. Make us your first choice every time you come to this area and you're sure to always be satisfied. We welcome you to our comfortable, affordable and convenient hotel – and to this great area. No hotel takes more pride in serving families than we do. May we do our best for you and your Georgia traveling companions?
Affordable Stay
If you want to save a bit of money on hotels in Valdosta GA but still want a great experience that's worth repeating every time you come to explore the area on business or pleasure, give us a try here at Travelers Inn, the right place to stay for any kind of traveler, any time. We're the top choice of Pilot Gas Station Valdosta hotels for a reason and are the best Valdosta hotel near Jasper FL that the area has to offer. You can be sure we'll do our best to meet your needs and exceed all expectations while offering you the budget-friendly rates you expect. How may we serve you?
Comfortable Stay
We're the best of the motels in Valdosta GA, and we're certainly the best of hotel near Lowndes Correctional Institute hotels for comfort. Our property is designed with all kinds of travelers in mind and has an array of amenities – including free wifi – that's sure to enhance your stay no matter why you're in the area. Why not book a room with us now? We welcome you to our convenient, affordable and comfortable Georgia hotel where you and those with you are sure to feel comfortable. No one is better equipped to meet your travel needs in this part of the state than us. We're the hotel in Valdosta GA you can trust.
What's to like about Valdosta? Consider these attractions:
• Wild Adventure is both a water park and an animal park – and is fun for everyone in the family.
• Grand Bay Wildlife Refuge offer nature walks and so much more that you have to see to fully understand and enjoy.
• John W. Saunders Memorial Park is a playground and more that's perfect for the whole family to enjoy on a low-key afternoon.
• Enjoy the best of Valdosta dining when you try out a local place. Forget about the chains and give this idea a try!